LIEBIG12
2.9 22.-9
Ticket
Performance
€ 8 students/reduced
€ 10 regular
Tickets at the door
Exhibition (Friday, Saturday, Sunday)
€ free

Workshop
custom per workshop, see workshop program


3.9
Performance
7pm - 10:30 pm
BR-Laser

Audio leading laser, Laser leading Audio
Bernhard Rasinger (
Br-Laser
) combines state of the art laser technology and modular synthesizers to create lucidly hypnotic live audiovisual performances. The modular synthesizer creates and dissects waveforms. A laser projector visualizes the electronic waveforms on a screen. The performance lets the spectator (audience) understand sound in a deeper way, since two senses are triggered coherently, to create a synesthetic experience. You see what you hear.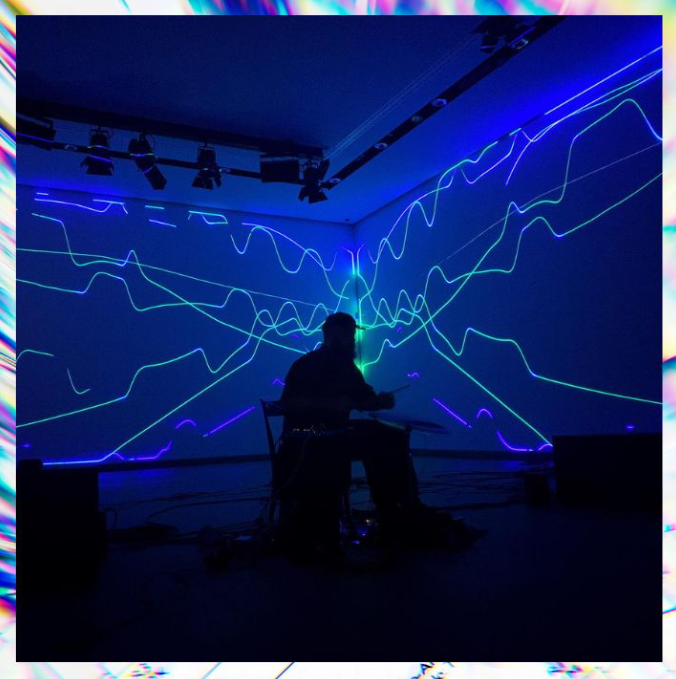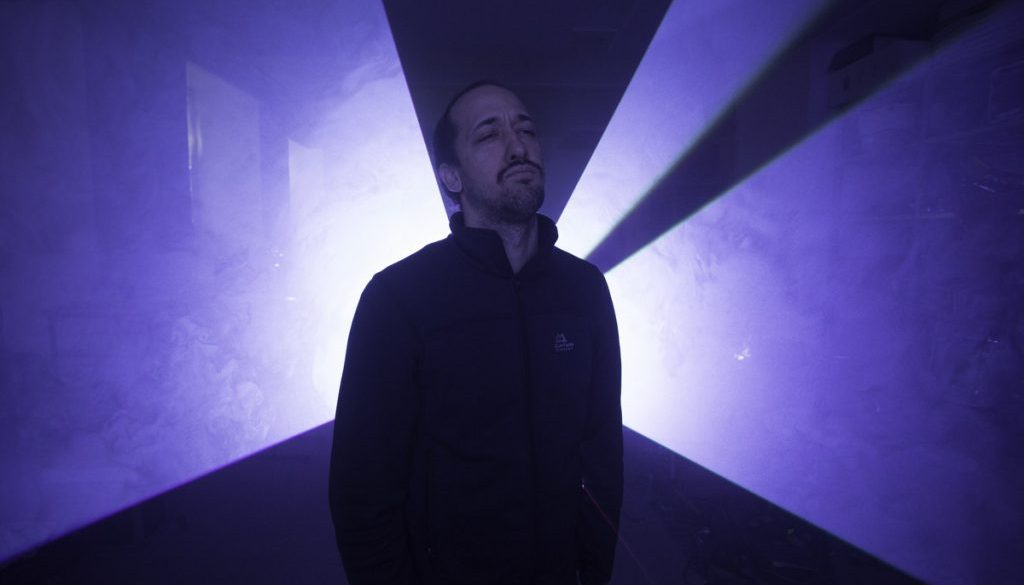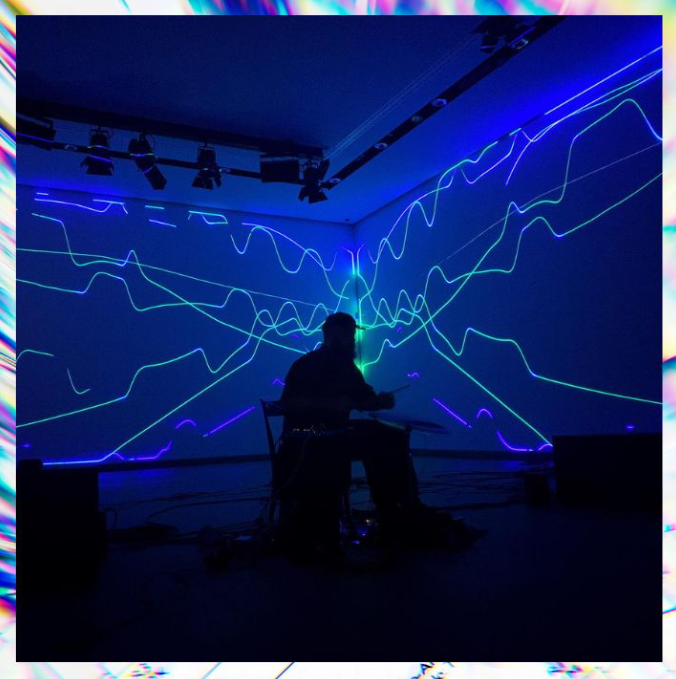 Aditya Nandwana

[ Animal Factory Amplification ]

Aditya is the founder and proprietor of Animal Factory Amplification in Mumbai, India. His work developing often-extreme distortion and saturation effects in pedal and Eurorack formats informs his infrequent performances. For Noise Festival, Aditya will put away his trusty drum machine to work within the confines of his rack system, with a focus on syncopated dissonance and textures.









Maarten Vos

Maarten Vos is a Dutch cellist, composer and producer based in Berlin and Utrecht. During his musical development Vos explored besides traditional classical music a big interest in
minimalists, contemporary and experimental music.

A minimalistic meditative trance performance moving between different microtonal modes improvising on the Buchla Music Easel and Haken Continuüm.











10.9
Performance
7pm - 10pm
[ Detroit Underground ]
Jessica Kert has found particular joy diving into experimentation with her musical tools. Her works are live-recorded tracks which generate a kind of magnetic pull through its stringent sounds and continously minmal shifts of their patterns. This night she will perform with her Buchla system.
electro accoustic performance
su dance110 (a.k.a. Dan Su, born in Kunming, China) is an audio-visual artist, composer, musician, choreographer and performer currently based in Berlin. su dance110 works with sound and movement in the contexts of performing art, sound art, and visual art.
Kathrin Lambert
[ Experimance Festival ]
Harmony in Household Items

For this evening she creates a stage filled with everyday objects. Together with Kathy to come to a composition that is looped into the hypnotic sides of drone, gltiches and liquit structutes.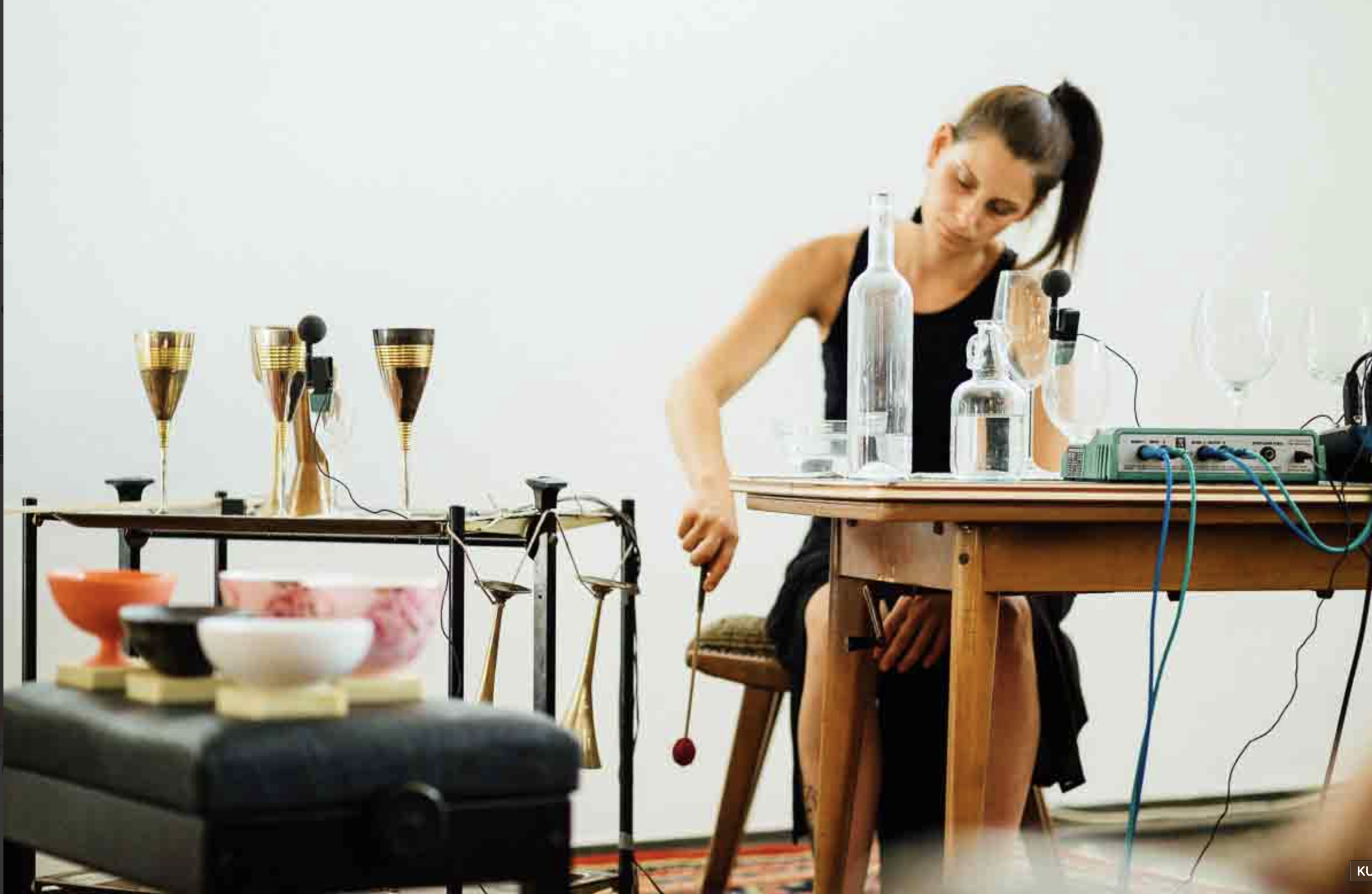 Chebedajha means 'not from here' in an imaginary language. Drifting off while in the moment, raw and unfinished collages of harsh, sensitive modulated sound, embracing the unexpected with a situationist attitude. Chebedajha is the project of cultural producer Jeannette Petrik. Their practice locates itself at the fringes and peripheries with an aim to be radically honest and critical. Operating in the vicinity of intense states of anxiety and pleasure, discomfort and relief, the experimental sound of Chebedajha aims for an increased sensitivity of perception to become part of the collective everyday.
Fashion designer based in Amsterdaml, presenting De/Wi
Tonight she present her creation inspired by the Dutch mythical creature called Kludde. A is a Kludde shapeshifting tormentor.
Outfit will be shown by Lorenzo who is a dancer, performer and choreographer.

sonification of bodies
Francis (Porto/ Berlin) is an interdisciplinary artist, composer, cultural promoter and dj practicing in the realms of performance, sound and installation.
// located since 2011 in the core of Berlin Friedrichshain. Liebig12 is an atelier & community oriented run by Allegra Solitude in collaboration with numerous and diverse local and international actors. Inspired by empirical approaches, Liebig12 acts as a cross disciplinary laboratory encouraging the exchange between artists, curators, re#searchers, cultural activists mostly with the link between sound and objects.
Liebig is going to be the core of the 3 weeks Noise festival 2022
// As early as the 1970s, the Galilee Church was a free space that primarily alternatively oriented young people used to meet, exchange opinions and have fun without having to fear reprisals.
For this festival they opend the door on the Saturday evenings to present unique sounds in space
ERROR INSTRUMENTS



// Amsterdam based electronic instrument producer since 2012. The Error team will be presenting their noise instruments in the first weekend of the festival. Here they will present their research and devellopment approach and have soldering kits available.
Try and error is their formula.


www.volst.studio
// Volst profides the hardware and software to present the Odio spatial sound App.
Odio is the iOS app that has been selected for the Apple design award catogory Innovation.
www.rbl.media
// RBL is a web radio community in Turin and Berlin.
RBL was born in 2013 in Turin, 'sulla riva del Po' - on the bank of the Po. Its radio flow grows until it reaches Berlin where in 2017 it inaugurates a parallel reality overlooking the fervent scene of the German capital.
RBL Media is the festival partner for broadcasting the satuday performances.